When It Comes to Customer Experience, People Make The Difference
With all the technology available to your customers, sometimes a good old fashioned phone conversation is still the way to go. The Connection® offers scalable shared or dedicated live Agent teams available 24/7 to assist with providing first contact resolution to your customers, delivering a Gold Standard experience you can be proud to call your own.
---
Tenured, Experienced Live Operators Trained to Deliver Gold Standard Call Center Experiences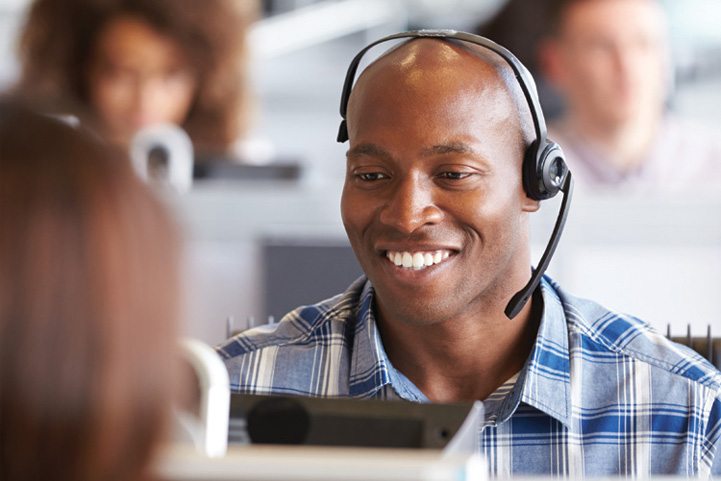 As the nature of contact center work becomes increasingly complex and customer expectations of what constitutes good quality services becomes even higher, the call center Agent's job is now rarely just reading something off the screen. Live operators have to be empathetic to the customer, use their initiative to solve the issue and remain focused on answering the next call just as effectively.
More than simply a call center, The Connection® prides itself on being an engagement center for our Clients. Any call center can provide staff to answer the phones, The Connection® live call center Agents take customer experience one step further. Our live Agents:
Act As Ambassadors for Your Brand Providing Elite Level, White Glove Customer Experiences
Are High Caliber, High Quality Agents with Over Two Years Tenure with Our Organization
Receive Client Focused and Branded Training, Nesting & Ongoing Customer Service Training & Agent Development
Are Routinely Monitored for Quality Assurance
Provide 24/7 English & Multilingual Call Center Services & Support
Provide Service Through Our U.S. Based Call Center Locations or STAHRS® Home Agent Program
Provide Engaging Experiences through Omni Channel Solutions including Live Web Chat, IVR Systems, Email Response, Phone Support, Text/SMS, Self-Service, and Social Media Support
Focus on Providing First Call Resolution and Building Customer Loyalty During Every Customer Interaction
Learn more about our approach to Client success or Request A Quote for an outsourced customer service team of shared or dedicated Live Agents.
Whatever You Do, However You Do It: Customer Experience Delivered As If We Were You
Both our on-site and STAHRS® Work from Home Agents undergo extensive Agent development including call center soft skills, customer service, product knowledge, system training and complete Client brand training before ever stepping foot on the production floor. Training is delivered via a blended learning curriculum that utilizes real world customer service scenarios to ensure learners retain information and can apply it quicker once on the production floor. After training has taken place, call center live Agents are nested and certified before taking customer calls to ensure Agents are prepared to confidently handle any customer service situation presented to them, delivering Gold Standard service that mirrors your brand and culture.
We take great pride in providing custom branded Client spaces. By investing in facilities that celebrate the brand of the Client, we're able to create a unique environment that takes customer service to a new level. Additionally, we offer complete call center transparency, inviting Clients to interact and engage with their Agent teams and visit the call center as often as they would like. We find that complete brand immersion and Client interaction makes Agents feel part of the Client culture and allows them to feel more confident on each call.
Interested in outsourcing your call center live Agents? Request A Quote or Contact Us for more details.
STAHRS® Work from Home Live Operator Program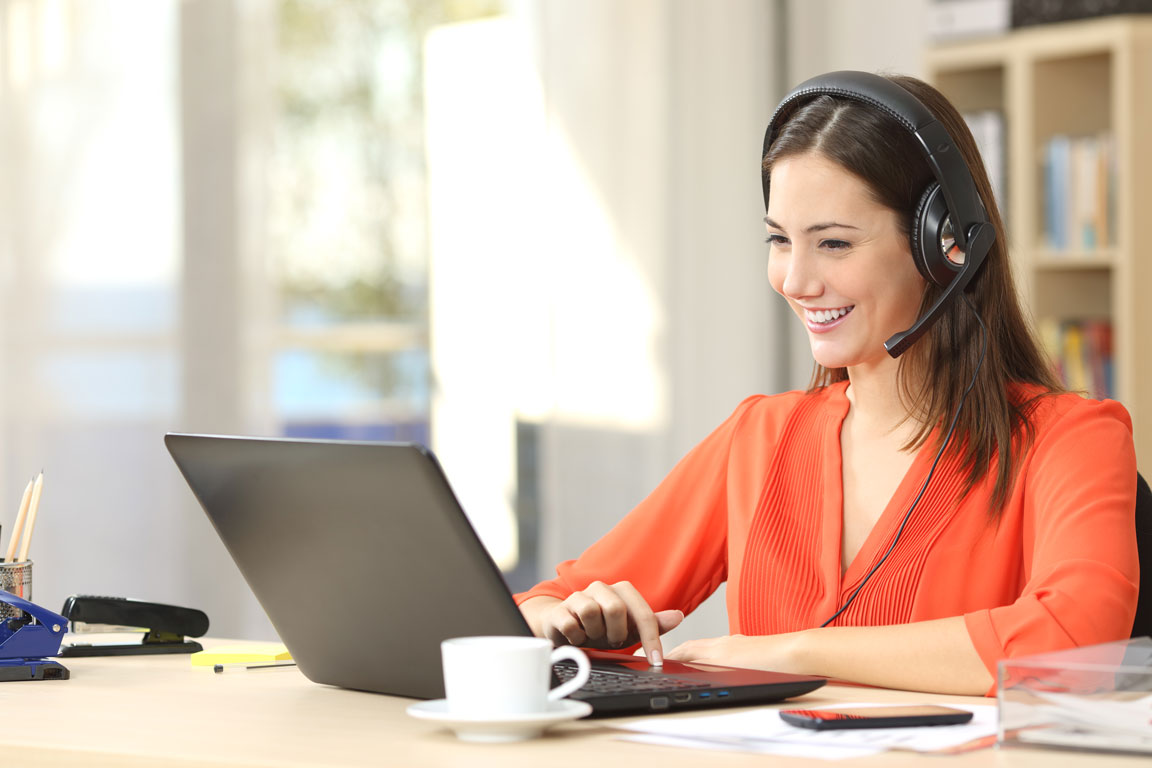 In addition to our U.S. based call center locations, The Connection® also provides work from home live operators as part of our STAHRS® program. STAHRS® Agents are not contracted or independent Agents, they are full time employees receiving base wages, benefits and PTO.
Prior to answering calls from their home, all STAHRS® Agents must complete a training, nesting and certification program at one of our local call center facilities. Once certified, Agents begin taking calls from their home offices with regular monitoring through live and recorded calls. Each week, Agents are provided coaching sessions and regularly each month, Agents participate in on-site meetings at one of our local call center facilities to participate in Client meetings and ongoing training to enhance their skill set, service levels and conversions.
Work from home Agents is a growing model with approximately 110,000 home Agents today in the United States according to a recent study, and the number is expected to triple in the next five years. Why are work from home Agents a growing trend in the call center industry? Studies have shown that companies utilizing work at home Agents have seen a reduction in annual attrition of 20-50%, higher productivity and more flexibility.
Interested in Work from Home Call Center Live Agents? Contact Us for more details or to Request A Quote.